Compusoft + 2020 Acquires RFMS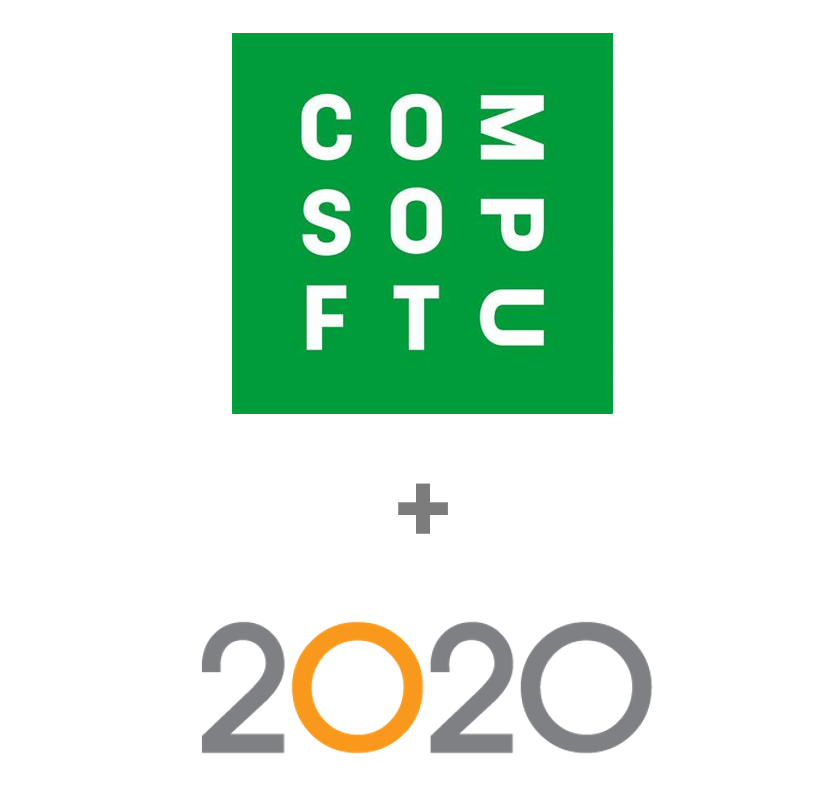 Compusoft + 2020 establishes a leading presence in the flooring industry with the addition of RFMS
London, 12th July 2022 – Compusoft + 2020, a leading global provider of end-to-end software and content solutions to the spaces for living industry, has completed the acquisition of Resource and Financial Management Systems Inc. ("RFMS"), a leading business management software provider serving the flooring market.
RFMS has over 35 years' experience in streamlining flooring businesses to help owners become more efficient and profitable. RFMS provides an extensive range of solutions dedicated to the flooring industry including ERP, CRM, measuring & estimating applications and payments. The software suite is enhanced by industry tailored training and customer service.
The acquisition expands Compusoft + 2020's coverage of the spaces for living ecosystem. Establishing a leading presence in the North American flooring market is highly strategic and complementary to the existing solution suite, which caters to the kitchen & bath, furniture and windows, doors & glass industries. RFMS together with Compusoft + 2020 will benefit from a global footprint and scaled expertise in product, R&D, go-to-market and customer success to ensure all customers receive a best-in-class offering with innovative products and dedicated service. The combined company will be ideally positioned to be the reference end-to-end platform dedicated to the flooring industry, globally. RFMS will continue to operate under the leadership of Madeleine Bayless, RFMS CEO and Rod Bayless, RFMS COO post acquisition.
"For over 35 years RFMS has been synonymous with family values, innovative industry specific software and excellent customer satisfaction. We are proud of the position RFMS holds today as the best-in-class software for the flooring industry. We have also been vocal about our dedication to continue building on the best and not resting on our historical success. Joining Compusoft + 2020's world-class team presents a bright future for RFMS with a range of opportunities particularly in product integrations and global expansion. In addition, our alignment on core values will enhance the positive impact for our clients and team members. Rod and I couldn't be more excited to join the team on this journey!" says Madeleine Bayless, CEO of RFMS.
Joerg Jung, CEO of Compusoft + 2020 added "Our vision is to make spaces for living amazing. RFMS is exactly the type of strategic M&A opportunity that we look for. It expands our offering to new customers in the flooring space and will also allow us to better address the needs of our existing customers. I was delighted when the RFMS team agreed to become part of our fast-growing group. RFMS's strong history, dedication to customers and core values align with our own. We are excited to unlock the potential of this combination and achieve our joint goal of creating the leading global offering in flooring."

About Compusoft + 2020 

Compusoft + 2020 is a global software powerhouse with 2,000+ employees and 70,000+ customers across 100+ countries. The company provides specialised visualisation, sales, manufacturing and content solutions for customers creating spaces for living. Today, the company operates in the kitchen, bathroom, furniture, windows, doors and glass markets and covers the entire value chain across designers, retailers and manufacturers. The company has operations in North America, Europe, South America, Asia Pacific and Africa.

2020 Technologies was established in 1987 and Compusoft was established in 1989. The two companies united to create one group in 2021, bringing together 65+ years' of collective industry experience to deliver more value for our customers through an expanded portfolio of end-to-end solutions. Our combined global presence allows us to provide world-class support and sales with a local touch, providing the best possible customer experience. 
www.compusoftgroup.com  www.2020spaces.com
About RFMS

RFMS is the leading business management software suite serving the flooring industry. The company has over 35 years of experience streamlining flooring businesses and making owners more profitable. RFMS offers customers a turn-key solution and seamless experience, from product development to support, training, sales and administrative needs.

The RFMS team consists of over 100 team members operating out of our Corporate Office location in Tuscaloosa, Alabama, and various remote locations throughout the US.
www.rfms.com