Retaining and Gaining Users Since 1984
RFMS is the leading software development company focused on providing modern-day technological solutions to the floor covering industry. RFMS is proud to serve clients large and small, across all flooring industry market segments. We have over 35 years of experience streamlining flooring businesses and making owners more profitable.
The RFMS Team consists of over 100 team members operating out of our Corporate Office location in Tuscaloosa, Alabama, and various remote locations throughout the US, as well as the RFMS Australasia office in New Zealand.
RFMS offers our clients a turn-key solution. From product development to support, training, sales, and administrative needs, RFMS provides a seamless experience for clients.
"I had been in flooring my entire life. RFMS impressed me so much that my family supported my decision to leave our business and join the RFMS team."

Debbie Kennedy, RFMS Director of Software Support
Crown Point, IN
What Sets Us Apart
We are proud to have our own in-house Development & QA teams of 30+ members who are responsible for the continued cutting-edge development RFMS is known to produce.
We offer a dedicated Support team of 15+ individuals with extensive flooring industry and RFMS product knowledge, and all with one primary goal: excellent customer service.
Our Trainers & Consultants are industry and RFMS experts. We are privileged to have 15+ of these individuals on our team, several with advanced degrees and certifications to accompany their tenure in the industry.
Each client is assigned a Client Success Manager (CSM) to ensure they are kept current on product and service offerings, as well as to serve as a primary point of contact for any RFMS needs. CSMs manage a geographic area and travel to see their clients within each of these 11 territories domestically.
Our 5+ member Administrative team in the RFMS Business Office is ready to serve our clients should any licensing, scheduling, billing, or other needs and questions arise.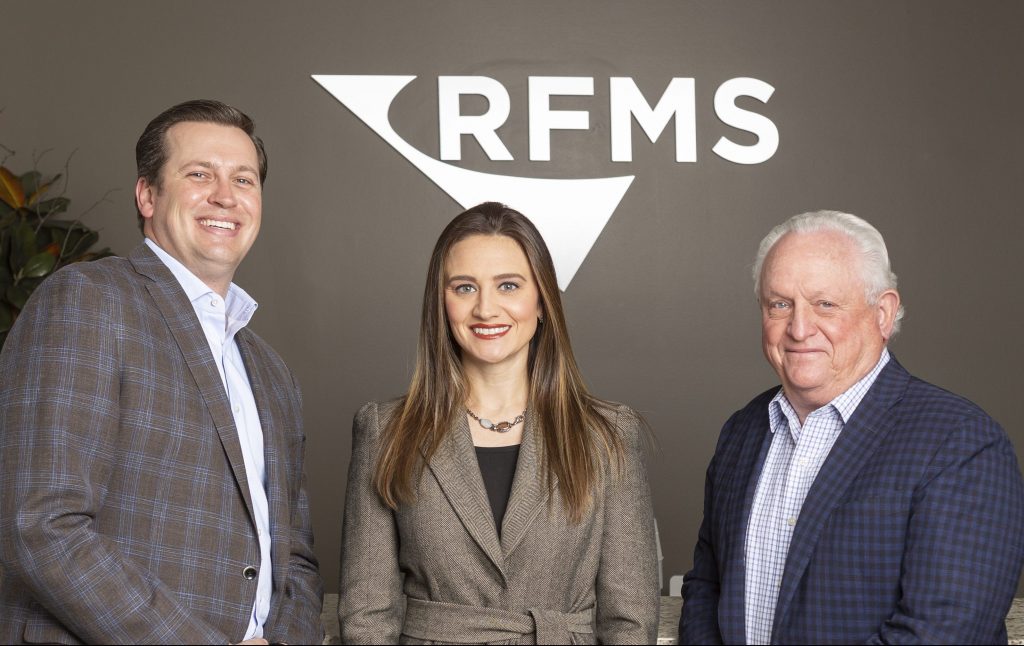 Company History
In the early 1980s, our Founder, Terry Wheat, had the foresight to develop much-needed industry-specific software. RFMS was initially created to meet the needs of his own profitable flooring business, Wheat's Carpet, which was founded in 1969 when Terry was only 21 years old. Wheat's store became the developmental laboratory for RFMS, and there the leading provider of software solutions for the floor covering industry was born.
Our first client began using our software in 1984 and is still an active user of our most current features. Over the years, RFMS has automated thousands of flooring businesses worldwide.
In 2008, Terry Wheat was honored for his greatest contribution to the industry, RFMS – a fully-integrated ERP solution for the flooring industry, when he was inducted into the World Floor Covering Association (WFCA) Flooring Industry Hall of Fame.
Today, RFMS continues to be family-owned and operated by Terry's daughter and son-in-law, Madeleine and Rod Bayless, President & CEO and COO respectively. Madeleine and Rod are committed to continuing the RFMS legacy of industry leadership, visionary products, and attentive client care.
Let's Talk Flooring
Interested in learning more about RFMS and our custom software solutions and services? Don't wait — email or call us today!